So you wanna see Keb' Mo' ...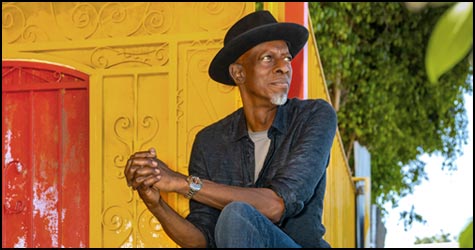 DATE: Thursday, July 14, 2022 - SOLD OUT
PLEASE NOTE: We do not accept credit cards on site for Food or Beverage... so when you come to the show bring cash or checks!
SHOWTIME: 8:00 p.m. --
Our lobby opens at 5:00 p.m. Dinner seating begins at 6:00 p.m.
LOCATION: Maine Hall
DINNER: Available by reservation before the show. (not included in ticket price). Click to view show menu.
Outside food or beverage is not allowed on our premises. The permit holder (SMAC) is responsible for any and all food and beverage consumed on our premises so it needs to be provided by us. Not to mention, we're tryin'to make. livin' here!
SEATING: If you dine with us, the seat you eat at is also your concert seat in the Maine hall. Please let us know if you cannot physically do tall chairs of stairs.
COVID PERFORMANCE UPDATE -
Until further notice... Most of our performers are still requiring this protocol to perform here.ůso stop yelling at us!!!
The following policy is in place for all PERFORMANCES
* PROOF OF VACCINATION or a negative Covid test is required upon arrival to attend this concert.Please bring proof to check in.
PLEASE NOTE -- Some artists may require vaccination proof ONLY to attend their shows..please check your individual show for what is required.
* MASKS - Please Note... Some artists may request masks to be worn during the show when they perform. So please be prepared for this possibility without notice.
* IMPORTANT: We cannot be responsible for your health decisions. Before you order a ticket or attend an event here … be aware being indoors anywhere with this contagious virus with lots of people is a risk…a risk not everyone should take. By visiting our establishment, you voluntarily assume all risks related to exposure to COVID-19.
* A note from the owners: Jeff and I don't care what you believe or don't believe.…really!! We just want to protect our business from going through what we did last year…for our sakes, our staff's sakes, our artist's sakes, and our customer's sakes. We don't want live music to go away again!! SO FOR GOSH SAKES …BE KIND.




ADMISSION: $130.00 pp ($7 handling fee for concert)


There is an 8 ticket limit for this show.
No memberships applicable for this show.
Tickets for rescheduled show will be honored as ordered.
IF YOU DO NOT GET A CONFIRMATION AFTER YOU ORDER
PLEASE CHECK YOUR SPAM OR GREY MAIL BOX
( some mail programs don't like us !)


CONCERT GETAWAY PACKAGE:


Need a place to stay?

Stay at one of these selected nearby inns and get perks like show tickets, a roundtrip shuttle to the show, a cozy dinner, a country breakfast and more. All these properties are great and have something special to offer. Check them out and make a night of it! (Prices vary)
Click any property for package details.